Education
Lighting is integral to education, facilitating learning and providing a comfortable environment for students and teachers. From primary schools to universities, halls to lecture theatres, our capacity for providing lighting for education is vast. The projects here demonstrate how our lighting solutions can deliver not only performance and comfort, but also significant energy savings too.
Thorn's Isaro LED lantern reduces energy costs, maintenance and light pollution for Heriot-Watt University.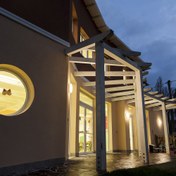 Saving energy with modern fluorescent lighting at children's day care centre.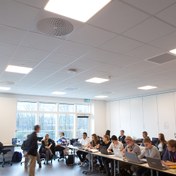 Skive Business College chooses Thorn LED luminaires for new teaching wing