Discover Thorn's innovative new solutions
Oct 27, 2021
Edition 2|2021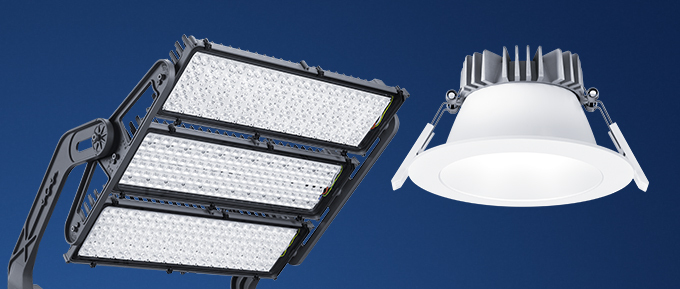 Thorn's brand promise is to create lighting that can be experienced, not just seen. Throughout the past year, we've been working hard to fulfil that promise.
We invest a great deal in research and development, and we can confidently say that these new additions to our portfolio are built for the future – with sustainability, connectivity and efficiency at their core.
Therefore, we're pleased to share with you our latest products that have been designed to do more than just perform.  We hope you enjoy discovering the future of lighting technology.
Cetus - Flexible simplicity 

Available in 3 different sizes, Cetus offers a solution that fits. Designed around sustainability principles, Cetus is highly efficient with up to 140lm/W efficacy and has a flexible Lumen Colour Select (LCS) feature that enables colour temperature and lumen output to be chosen post-installation, and adjusted when required, giving the product the potential for a longer useful life. . Explore the Cetus range.  

Altis - The most powerful light, controlled

The new Altis floodlight is powerful, flexible and easy to install. Delivering up to 217,000 lm, it can be used in a wide range of sports applications and is flicker-free for HDTV broadcasting with numerous CCT/CRI/TCLI and colour changing configuration options. Available in 1, 2 or 3-module versions results in a variety of optical configuration and installation possibilities. 
Product improvements 
IQ Beam – our brightly balanced ceiling light just got brighter. Now available with opal and MiniCell versions.
UrbaSens Zhaga cellular node – the wireless controller with in-built GPS and global SIM card for quick installation and simple integration into UrbaSens CMS system.
← Back to overview