The latest news, trends and products in lighting supporting you to better understand and service your customers.

Light at Work aims to help contractors and installers provide more value to clients through great lighting.
Click the image to view our full range of indoor luminaires

Click the image to explore our full range of outdoor luminaires

Click the image to visit our range of controls & emergency products
More powerful, more flexible, and ready for the smart cities of the future.

Thorn's ceiling luminaire for workplaces can now be surface mounted or suspended, creating a family of fittings.

We are continually developing our product portfolio, with a commitment to excellence in optical performance and installer functionality.
Most Popular
Application by Case Study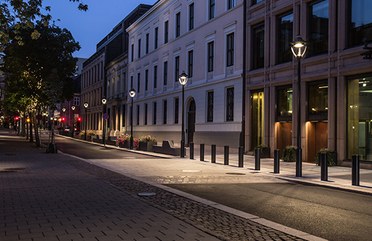 Thorn refurbishes City of Oslo lighting with efficient LEDs and smart controls.