Thorn's new range of products brings big advances in performance, flexibility and efficiency, together with stunning design innovations.

Getting the light distribution you need while keeping urban spaces looking clean and consistent is hard.
The problem solver for almost any lighting task.
Application by Case Study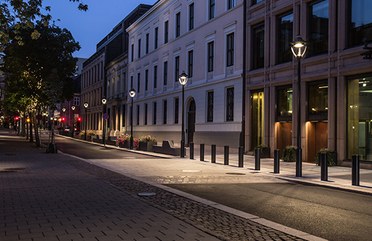 Thorn refurbishes City of Oslo lighting with efficient LEDs and smart controls.