THORN's latest product launches are equipped with new technologies to increase flexibility, connectivity and lighting quality

Getting the light distribution you need while keeping urban spaces looking clean and consistent is hard.
We are continually developing our product portfolio, with a commitment to excellence in optical performance and installer functionality.
Application by Case Study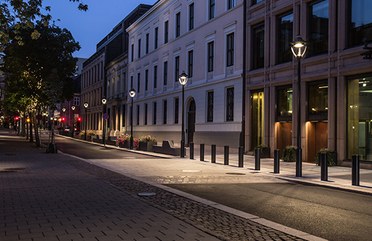 Thorn refurbishes City of Oslo lighting with efficient LEDs and smart controls.