Getting the light distribution you need while keeping urban spaces looking clean and consistent is hard.
Our most versatile outdoor solution yet, Flow integrates seamlessly into any urban setting, allowing designers to create a unified look.

With historic style and cutting-edge lighting technology, EP 445 brings you the very best of both worlds.

Designed for the toughest transport and industrial applications, Feroz effortlessly withstands heat, dust, moisture, impact and more.
Application by Case Study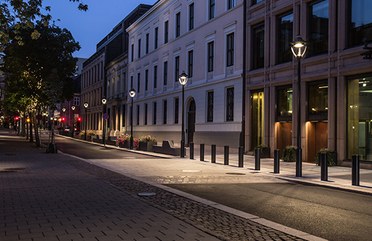 Thorn refurbishes City of Oslo lighting with efficient LEDs and smart controls.